Our service offer
Our services around pumps, motors, frequency converters and valves
For operators
We carry out repairs, find replacements and create temporary solutions
We offer the following services:
Examination of the defective pump or frequency converter in order to find the reason for failure
Repair of the defective pump or converter, or rapidly finding another solution
Qualified advice and creation of temporary solutions in case of unavailabilty
We provide rental pumps, also for temporary pump installations, including engineering
Delivery within 24 hours (including accessories)
We organize installation service and commissioning with one of our partners in your neighbourhood
Sellout of your obsolete pumps, pump installations and accessories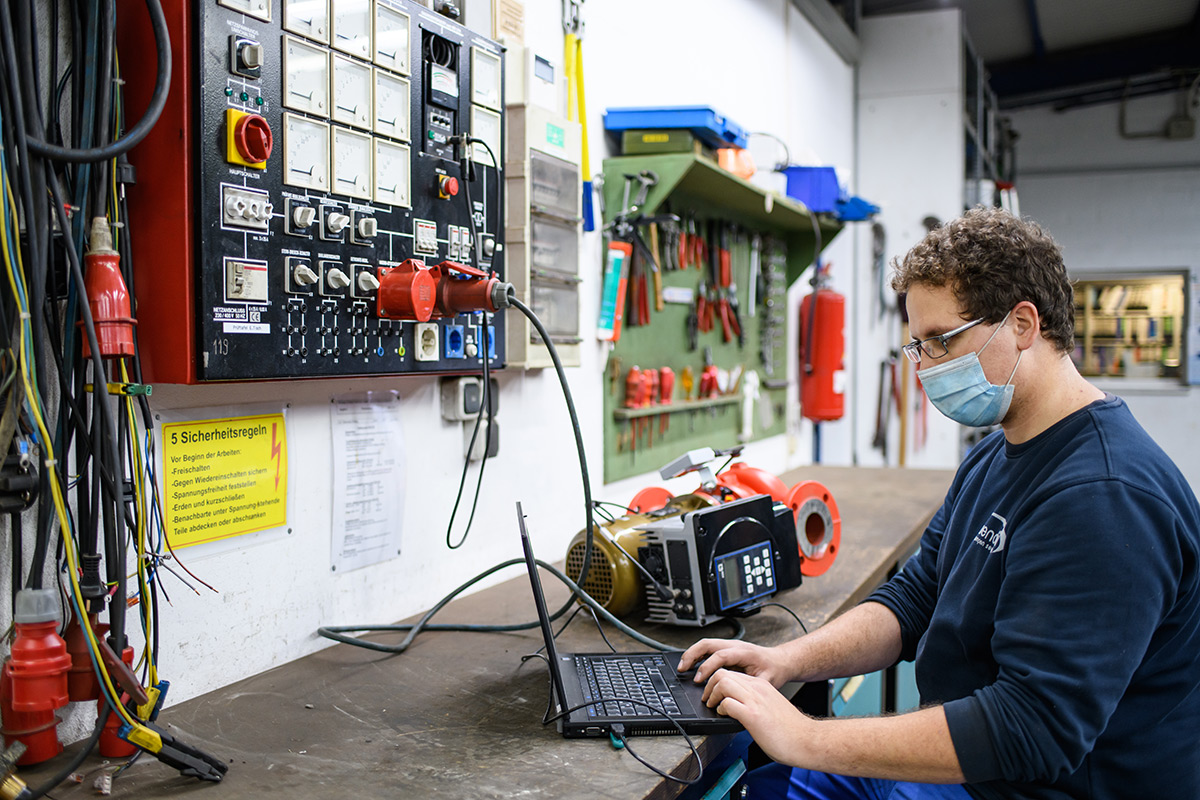 For manufacturer
We support you around the subject of returns, remaining stock and storage
Return goods management
All your processes are meant to manufacture and deliver just-in-time? In order to enable you to focus on your core business, we take over for you:
Reception of returned goods
Check of condition and completeness
Temporary storage
Reporting to your organization/your sales department enabling the reverse transaction
Optionally, we also offer to buy the returned goods at fixed price factors
 Warranty support
We take over your complaints process and develop a individual test procedure for your product, including the following services:
Reception of goods
Check of condition and completeness of the goods
Failure analysis and documentation
Reporting to your warranty department
This service is calculated according to agreed rates. Optionally, we repair the device (unit) and send it back to your customer.
Stock analysis of storage, machines, inventory
For higher profitability
Analysis of stock rotation
Analysis of material/products consumption
Reduction of overstocking
Sort out and sellout of non-profitable goods
Evaluation of stocks, investment goods, machines and inventory due to change or abandonment of site
Analysis and optimization of procurement processes
Upgrading, storage, sale, purchase of remaining stock and returned goods; if desired – including dismantling, packing and transport
Facility Sellout
Sellout of no longer needed manufacturing machines and facilities, cranes, (manual) forklifts and shelves as well as remaining stock including dismantling, packing and transport on commission basis.
Integration in our product range
Pro-active offering to service companies
Advice
Storage
Dispatch handling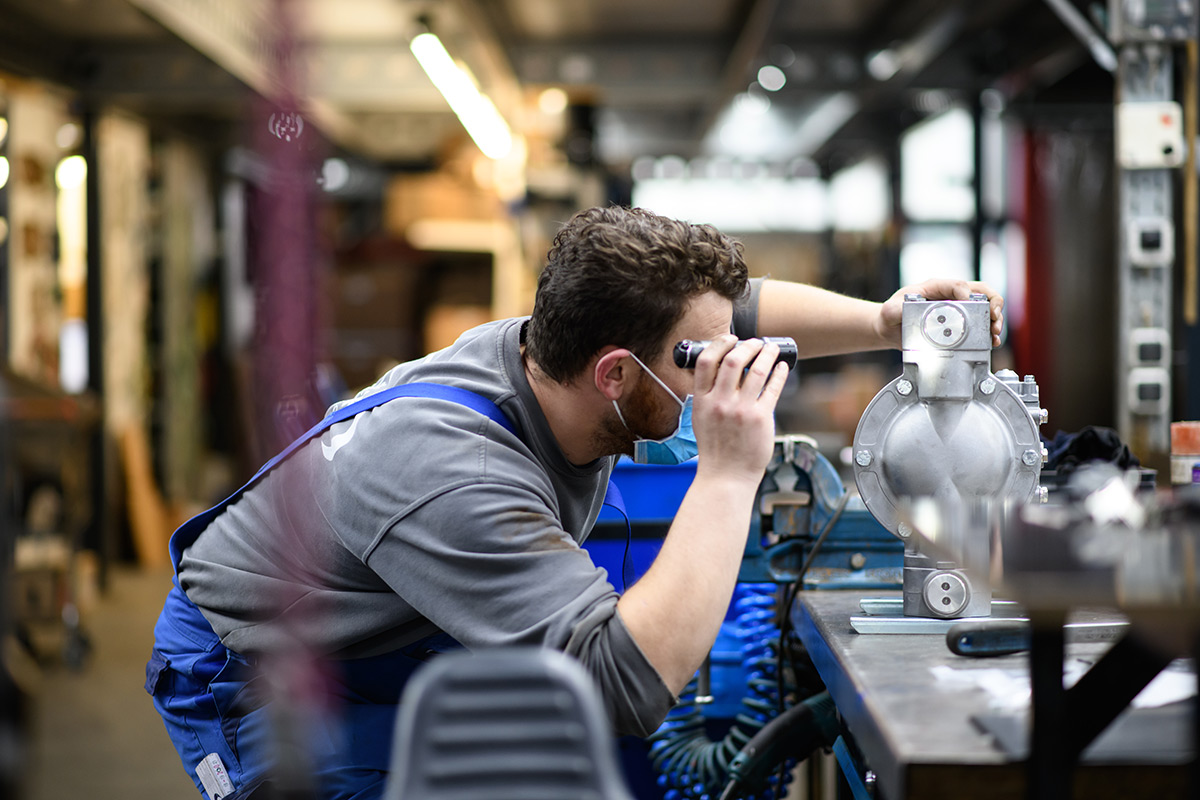 FAQ
The pumps of Abacus Resale - are these used pumps?
In our warehouse we mainly have (95%) unused products from factory returns. They are marked on our website with the condition unused/as new, used/as new, used/refurbished or used/deployable.
Can used pumps be operated safely?
For every used pump, no matter how long or short it has been in use, there is a clearance certificate. Without this certificate, the pump may not be transported.
The pumps have either been in contact with a harmless medium or have been flushed or cleaned. The declaration of clearance contains information about the previous medium of use. In the case of further use, it is essential to check whether the media from the first and subsequent use are compatible. Traces of the first medium may still be present in dead spaces or hair gaps.
How can I be sure that the pump matches my requirement?
Whether a pump fits is not only determined by installation dimensions and power (kW) of the motor. Operating point, application, pump placement, medium, hydraulic and impeller size, materials and seal type, also pipe size and length influence the service life, power consumption, efficiency and function of the pump. We will be happy to advise you.
Why do commercial (B2B) customers get a warranty of 6 months?
Although not required by law, a promise of quality for returned products is important to us. That is why we give you a warranty of 6 months. (Longer warranty possible at extra charges.) For new goods (from the manufacturer), the statutory warranty periods apply.
Why do consumers (B2C) get a warranty of 12 months?
Returns have passed to "second hand" after the first delivery. According to legal regulations, the products are thus used goods. The warranty period for used goods is 12 months. For new goods (from the manufacturer), the statutory warranty periods apply.